Leading the Way in Patient Safety: Leapfrog Group Assigns UChicago Medicine AdventHealth Hospitals Straight "A's"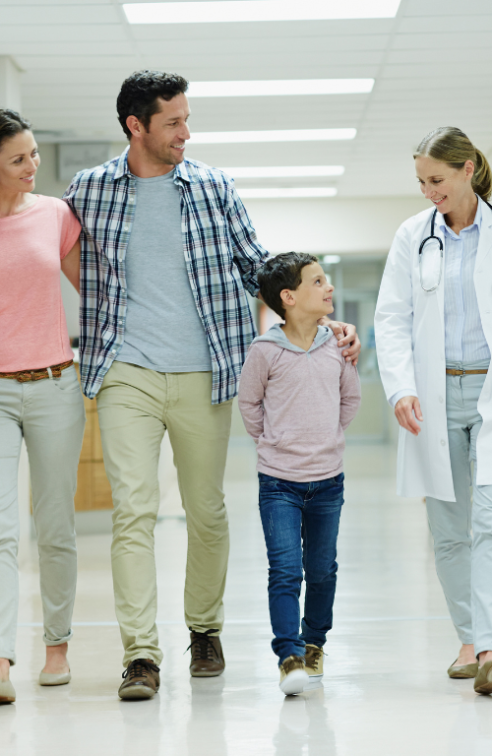 Choose the health content that's right for you, and get it delivered right in your inbox.
The Leapfrog Group is a national nonprofit upholding the standard of patient safety in hospitals and ambulatory surgery centers. The Leapfrog Group assigns an "A," "B," "C," "D" or "F" grade to all general hospitals across the country based on over 30 national performance measures reflecting errors, accidents, injuries and infections, as well as systems hospitals have in place to prevent harm.
Not only did the four UChicago Medicine AdventHealth hospitals earn the "A" grade, but they've also achieved it for several consecutive years:
UChicago Medicine AdventHealth Hinsdale and La Grange hospitals have achieved a Leapfrog "A" since fall 2013 — one of 34 hospitals nationwide to have done this and one of only 6 in the state of Illinois
UChicago Medicine AdventHealth GlenOaks has achieved a Leapfrog "A" since fall 2018 — one of 171 hospitals nationwide to have done this and one of only 12 in the state of Illinois
UChicago Medicine AdventHealth Bolingbrook has achieved a Leapfrog "A" since fall 2022 — one of only 20 in the state of Illinois
"We are proud of this recognition, and it demonstrates our continued commitment to providing the highest level of safety to all of our patients," said UChicago Medicine AdventHealth President and CEO Thor Thordarson. He continues, "It is a credit to our physicians, nurses and other health care professionals on our team, who work tirelessly to not only provide our patients with the highest quality care, and are also doing whatever we can to prevent infections and eliminate errors. We want to always keep you safe."
President and CEO of The Leapfrog Group, Leah Binder, adds, "We find with these newest Hospital Safety Grades that patient safety has suffered major setbacks nationally during the pandemic. But that's not the case at these hospitals, which have earned straight 'A' grades for more than a decade. That is an extraordinary accomplishment, particularly now, and shows a relentless determination to put patients first no matter what the circumstances."
About Leapfrog Ratings
Considered the gold standard measure for patient safety, the Leapfrog Hospital Safety Grade is the only hospital ratings program based exclusively on hospital prevention of medical errors and harm to patients. The grading system is peer-reviewed, fully transparent and free to the public. Grades are updated twice annually, in the fall and spring.
Several different sources of data, including information from the Centers for Medicare and Medicaid Services and the Leapfrog Hospital Survey, measure a hospital's performance within 28 different safety measures in four main categories:
Care management for hospital patients
Infections and injuries
Maternity care
Medication safety
The results in each category combined determine each hospital's designated letter grade.
What Does UChicago Medicine AdventHealth's Leapfrog "A" Rating in Patient Safety Mean to You?
When you need medical care, navigating your options can be overwhelming — especially in an emergency. But when your family's health is at stake, there's nothing more important than choosing a hospital with a strong safety record. That's why our teams are inspired every day to do their best — so your decision on a hospital is an easy one.
You can count on us to:
Administer safe medications
Create an enhanced culture of safety
Develop strong communication between staff, patients and families
Excel at hand hygiene procedures
Follow quality checks to prevent mistakes
Prevent complications from surgery
Reduce falls, trauma and severe pressure ulcers
Reduce infection rates
The Highest Standards of Quality and Care
We're humbled at the trust patients place in us when they or their loved ones visit a UChicago Medicine AdventHealth hospital location. To us, the value at the heart of effective patient safety is simple: Treat patients the way we'd like our own families to be treated. When we do that, safety comes naturally.
To see UChicago Medicine AdventHealth's full grade details and to access patient tips for staying safe in the hospital, visit HospitalSafetyGrade.org.