If you're experiencing a life-threatening emergency, please dial 911.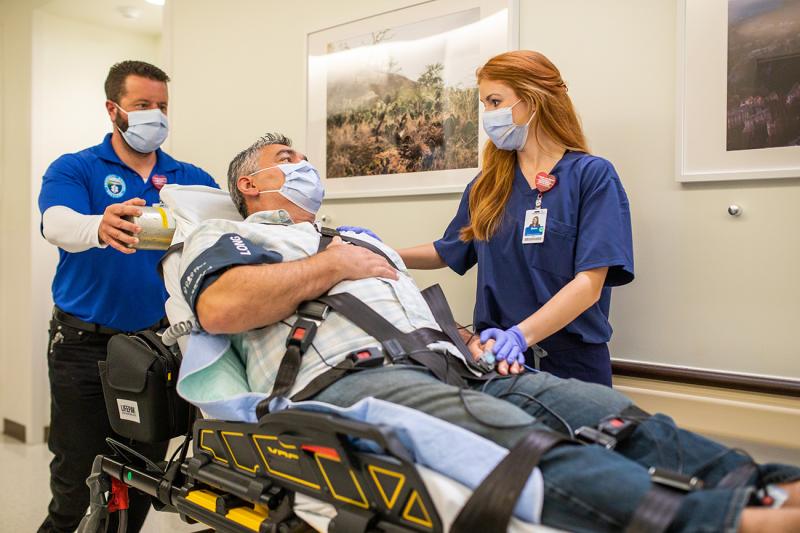 We're Ready When Every Second Counts
Emergencies can happen in the blink of an eye. We're ready at a moment's notice, offering around-the-clock care for the most serious illnesses and injuries while keeping your whole health in mind. We'll react with urgency and comfort with compassion, prioritizing your physical needs while easing your mind, too.
With UChicago Medicine AdventHealth emergency departments in Bolingbrook, Glendale Heights, La Grange and Hinsdale, accessible and attentive emergency care is always close by. We have the protocols in place for high-demand situations and are prepared to meet your and your family's needs 24 hours a day, seven days a week.

The Care You Need When It Matters Most
Any medical emergency. Any time. We'll be here. We're committed to providing Chicago's western suburbs with 24-hour emergency medical services, so you can rest assured that lifesaving care is available well before — and long after — you need it.
7 items. To interact with these items, press Control-Option-Shift-Right Arrow
Comprehensive Emergency Services 

State-of-the-Art Technology

Recognized, Committed Care
---